After successfully captivating audiences all over the world in 2019 and faithful to their will of always staying connected to their fans, ATEEZ will be holding their online comeback show AIR CON ZERO: FEVER Part. 1 on July 28 starting 22:00 KST.
This show comes to celebrate ATEEZ's impending comeback in today's reality of restricted travels and social distancing. This unique online show will allow global fans of the Seoul-based group to experience their new music and energetic performances from the comfort of their homes. The 180 minutes-long show will feature the premiere of ATEEZ new songs, the result of the title song voting campaign they held with their fans, as well as exclusive content and behind the scenes.
Photo © KQ Entertainment 
ATEEZ's online show was made possible by a technology-forward platform, MyMusicTaste, that not only allows fans to request physical concerts of their favorite artists in their cities, but also provides the newly added feature of online streaming, which allows artists and fans to stay connected in the pandemic age.
After debuting in October 2018, ATEEZ kept themselves busy and continually challenged their creative impulse by releasing over 4 mini albums and 1 full album in a span of a year. The January release, Epilogue: Action to Answer perfectly wrapped their epic Treasure Saga, and fans and the music industry are now sitting tight for the start of a new era with the upcoming ATEEZ ZERO: FEVER PART 1 set for release on July 29, 6PM. After selling out their first world tour The Expedition Tour earlier in 2019, ATEEZ have upgraded from a thousand capacity theater show to an arena show for their now postponed world tour The Fellowship: Map The Treasure, solidifying their status as K-pop's next worldwide phenomenon.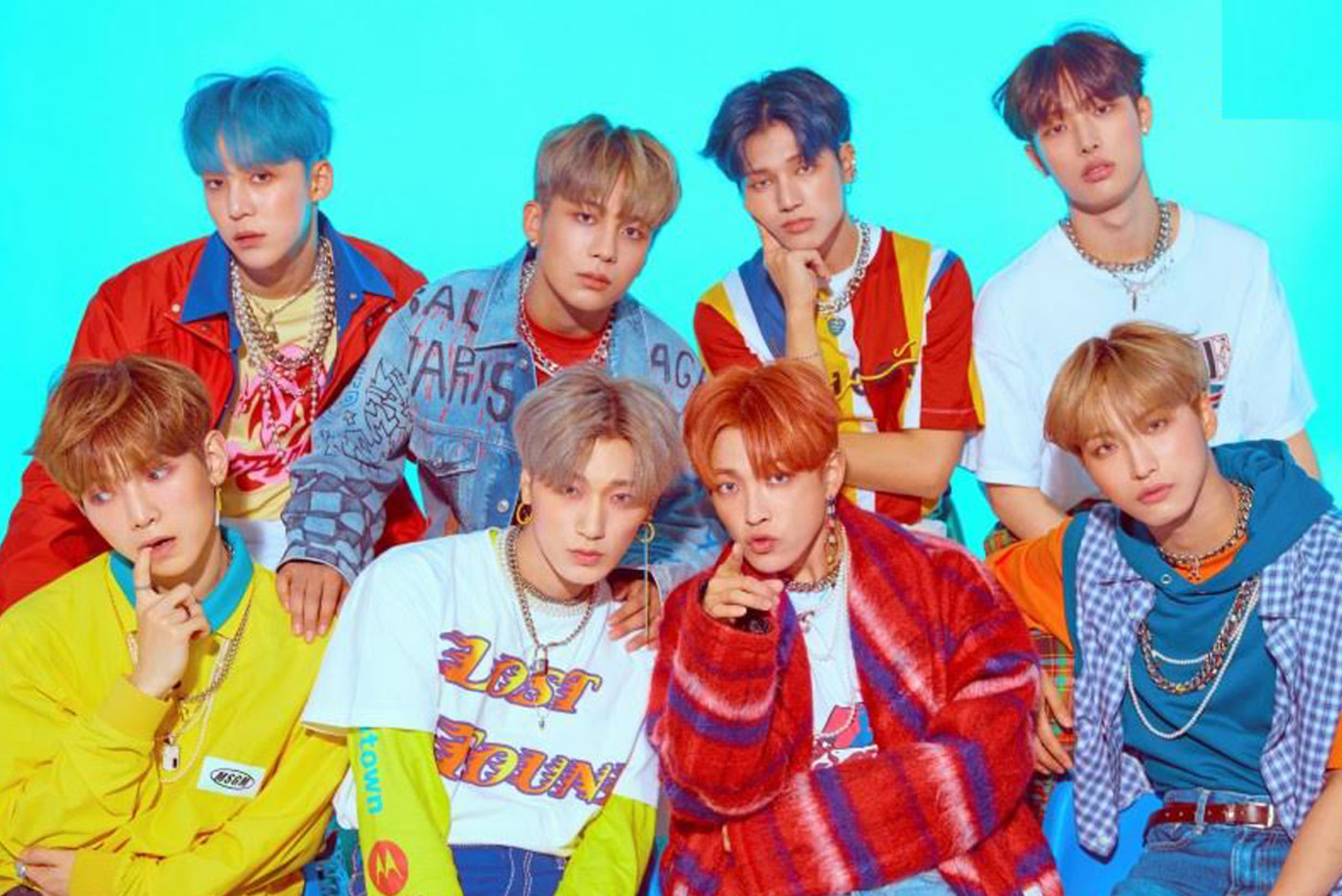 Photo © KQ Entertainment 
The band's well-crafted performances and producing skills received worldwide attention, both from the fans and the media by being featured on Billboard, MTV, The Grammy, DAZED, and many more outlets around the world. ATEEZ current line up consists of Hongjoong, Seonghwa, Yunho, Yeosang, San, Mingi, Wooyoung, and Jongho.
Early bird tickets sale will start on July 16, 11:00 AM KST, on MyMusicTaste.com.  Further information regarding ticketing and the show itself can be found through https://mmt.fans/itVe or through other social media channels of MyMusicTaste.
Video © KQ Entertainment 
Press Release © Courtesy of MyMusicTaste