Nuestras Madres – 'Our Mothers' in English – is a heart-rending and stirring uncovering of the trauma and anguish left behind by the Guatemalan civil war. César Díaz's fiction-directorial debut focuses particularly on the stories of the many women survivors of the war. Everyone knows the effects of wars and the destruction they rage, but little is ever considered of how such damages can span for generations. Díaz opens up a thoughtful and considerate dialogue on the way we dismiss the life-long sufferings of women who have endured warfare and the way in which we force ourselves to forget the war.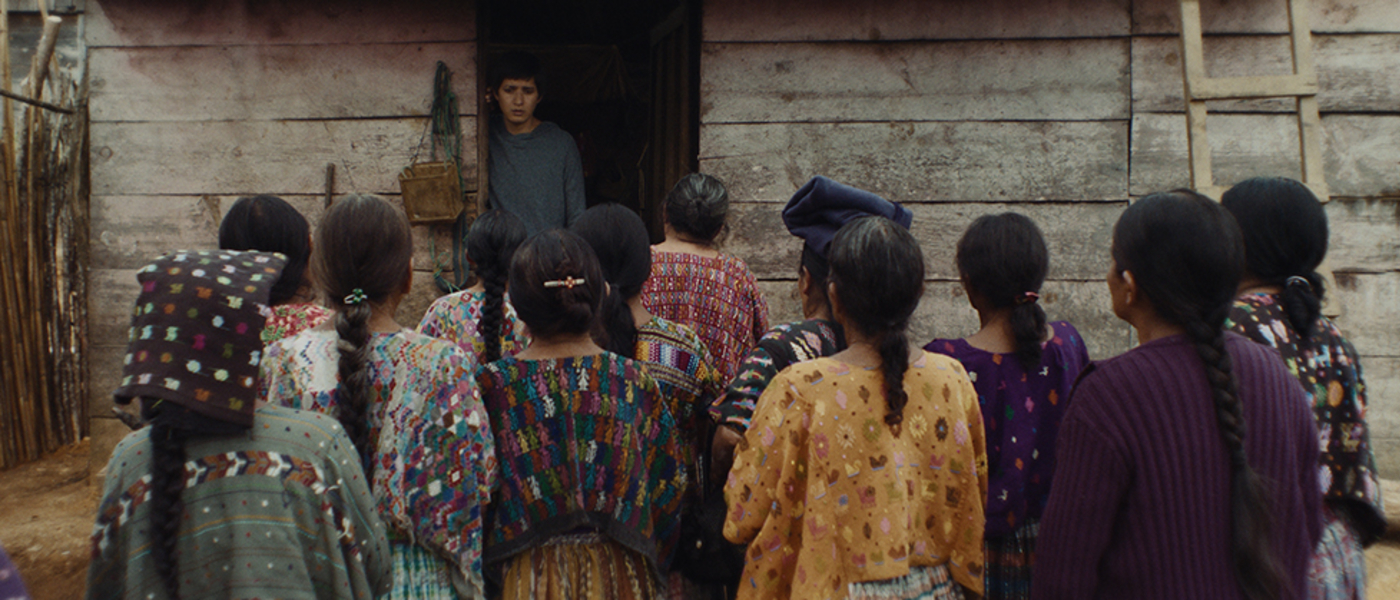 Photo © Nuestras Madres 
The Guatemalan civil war raged between 1960 and 1996, fought between leftist guerillas and a dictatorship backed by the U.S government. It was a war fought on the grounds of land ownership, anti-communist ideals, and racist hatred of the Mayan population. To this day, it remains Latin America's longest civil war and resulted in the death of over 200,00 Guatemalans; 83% of those killed were Mayan. It is now widely regarded as an unjust war and one founded on genocide and capitalist greed. Fast-forward to 2018, where the Guatemalan government are holding trials for war criminals involved in the civil war. Ernesto (Armando Espitia), the film's young and humble protagonist, is working as an anthropologist at the Forensic Foundation. Where he identifies people who have gone missing throughout the war.
Photo © Nuestras Madres 
One day, an old Mayan woman named Nicolasa comes to Ernesto asking for help in digging up and identifying the body of her husband, Mateo – who had been killed by guerrilla soldiers during the war. Through Nicolasa, Ernesto discovers that his father, who went missing during the war, had been a part of the guerrilla group that attacked Nicolasa's village. Desperate to find out more about the whereabouts of his father's remains, Ernesto puts his neck on the line to drop his other cases and throw himself into finding out more about what happened to his father. Here, Ernesto starts to learn more about the injustices raged against the women in Nicolasa's village by his father and how even his own birth was a result of an act of violence against his mother (who was a prisoner under his father's commands).
Photo © Nuestras Madres 
Nuestras Madres is a devastating tale of shared trauma; delving into how survivors and later generations deal with the aftermath of war. Especially a war that has left so many displaced – offering such little reconciliation or closure for families of the departed. Appropriate to its title, the film has a heavy focus on the female experience of war. The women of Nicolasa's village have all been victims of rape, genocide, and unfathomable violence. Now, as the remaining survivors, they are keepers of history and witnesses to barbaric events that have been forgotten by time. The film offers a sympathetic and understanding ear to the experiences of the women targeted within the war; specifically, indigenous experiences that are usually silenced and ignored by the world.
Photo © Nuestras Madres 
When Ernesto asks Nicolasa how she bears to live in the same village as where her husband was murdered, she sadly replies 'I work in my field, I take care of my hens…in order to survive. I've gotten used to living with my dead'. Unfortunately, this a sad reality for many women who had been exploited during the war. There is no justice, there is no compensation, there is only survival and an attempt to forget. It's heart-wrenching but an honest truth that deserves to be heard. Díaz has a background in documentary – particularly regarding the civil war – something that helps this film wonderfully in portraying an earnest and astute depiction of bereavement. The actor's performances, especially Nicolasa's, are naturalistic, slight and human. The film comes together to form a sincere and heartfelt testimonial to those affected by war and let down by their governments.
Photo © Nuestras Madres 
This year, the Guatemalan government have proposed a bill to pardon war crimes committed during the civil war – granting amnesty to those in charge of inducing slaughter and genocide. Nuestras Madres plays an important role in reminding us of the deep-seated torment left behind by such heinous acts of war. While Guatemala may be proposing a 'clean slate' – that is rather a sweeping under the rug – the actions of said war criminals have left profound scars on the lives of many Guatemalans. While Nuestras Madres may not demand the world or directly fire up any blame against the U.S government or the Guatemalan government, it still provides a crucial and brave message on the horrors of war which are so often left forgotten.
Rating:
Written by Abi Aherne